The 'Plastic Straws' of the Beauty Industry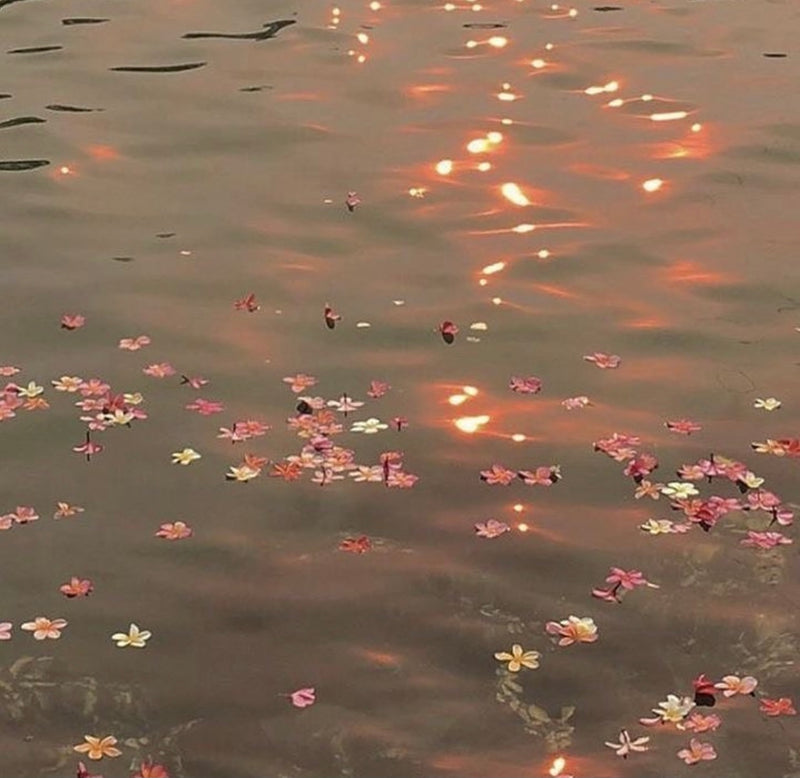 Written by Eunoia
Image @
After years of outcry demanding action against the use of plastic straws, big companies have started to phase out one of the biggest contributors of waste in our oceans. Coffee shops, fast food chains, and even some airlines started taking part in this environment-conscious movement by finally ditching single-use plastic straws.
But while this may be worth celebrating, we have to face the ugly truth that this is only the tip of the iceberg. The majority of waste issues are left unnoticed and undisclosed by mainstream media. Take for example what we call the 'plastic straw' of the beauty industry.
The 'Mini' Skincare Trend
Mini skincare products have become an obsession in the beauty world right now. Fragrances, facial creams, routine kits, and cosmetics have shrunk to miniature proportions to make them easier to sell, store,and carry around.
The Unspoken Problem of Mini Skincare Products
The joy small-sized beauty items bring is fleeting. Because when we look at their impact on the environment, it's massive… and lasting.   
As harmless as these mini skincare products look, in 2010, scientists found out that around eight million tons of plastic trash end up in the ocean. With around 100 million mini skincare products sold in the UK and an estimated $1.3 billion in sales in the US, can you imagine the amount of trash created?
According to the president of PPC packaging, the amount of mini skincare waste is only going to increase with the trend becoming more popular among manufacturers and buyers. While there has been a substantial decrease in travel because of the pandemic, beauty companies have also strategized a way of connecting with their patrons by sending out samples and test kits directly to their homes.
Note that out of the billions of tons of plastic that have been made over the past decades, only 9% have been recycled. This means that most of those mini skincare products end up in landfills – or oceans. On rare occasions, they get to recycling plants. But because of their size, recycling machines find them difficult to recognize and recycle.
Now, think of all those products you have accumulated over the years. Multiply them by the millions of other purchases made by other people. Now think of how easy it was for you to discard them – even if they were just half-finished – and how you thereby burdened the places  you have visited with the responsibility of properly disposing of your waste.
Mini skincare products are the 'plastic straws' of the beauty industry. In the long list of beauty waste problems, these teeny-tiny products are at the top of the list. And very few take notice of that.
Sustainable Makeup – and How We Can Help Solve this Mini Skincare Problem
What the beauty industry is facing right now is no joke. But what's more alarming is the lack of knowledge and acknowledgment among people about this mini packaging issue. People know how to recycle their water bottles and  paper waste, but there is limited knowledge on how to properly recycle beauty products.
The good thing is that many cosmetic and skincare companies have already taken big leaps towards environmental sustainability. Reusable and refillable makeup containers are already marketed as a modern and more conscious means of addressing this problem in the beauty industry.
Environmentally-conscious brands have also started showing transparency about the content of their products and further take the initiative on educating their consumers. Because if people know that their 3 oz tube would be difficult to recycle, they are given a more informed choice of purchasing the bigger ones.
Even the leading contributor of mini toiletries, the hotel industry, has begun moving towards sustainability as well. In an effort to totally avoid the use of plastic by 2021, a bill has been passed to ban all plastic bottles in hospitality establishments in 2023. Some of the major hotel chains, like Marriott and Intercontinental, have already switched to the use of dispensers and large bottles for in-room use.
Taking out the minis in the beauty industry would be difficult. But if well taught and explained, more sustainable options may become more common. One of these could be the concept of 'refillable minis'. This alternative would keep the convenience and affordability of the beauty products without compromising the environment. Many companies have started adopting this movement by using glass jars and recyclable containers for their beauty products. They also offer refills for a much lower price to encourage users to keep and reuse their containers.
Some of the companies in the beauty industry that offer innovative refill services and recycling approaches include:
Believing that a single routine can help shape the future of the planet, Circla reimagines the purchasing habits of their customers by allowing customers to choose from their meticulously curated list of independent brands and encouraging them to join the auto-replenish services.
In their commitment to keeping the environment clean, Circla only delivers ordered products through bicycle and electric vehicles. For refills, patrons are asked to leave empty bottles outside their homes in their Circla bottle bag and the team will collect and deliver the new fills. Award points will be given for every bottle returned – which can be redeemed on the next purchase.
Working to provide the best sustainable choices for their customers, Youth to the People utilizes the use of glass for their bottles and jars to help reduce the quantity of plastic waste in the beauty industry. They have also partnered with a manufacturing company that produces recyclable paper for their packaging.
The Youth to the People Mini Skin Care Set comes in five professional-grade minis – Superfood Cleanser, Yerba Mate Resurfacing Energy Facial, Adaptogen Soothe, and Hydrate Activated Mist – plus a YTTP Studio Upcycled Bag that is made from 65% recycled bottles and 35% organic cotton. All of these products are 100% vegan, cruelty-free, and biodegradable.
Taking a step towards reducing plastic waste, We the Paradoxx makes sure that all of their products are 90% plastic-free. They use aluminum packaging at an additional cost to the company which, unlike plastic, can be infinitely recycled without having to lose its form.
The company  is also a member of 1% For the Planet, where brands pledge to donate 1% of their annual revenue to environmental causes to help counterbalance the negative impact of the beauty industry
Knowing how long it would take for plastic to degrade, Ethique totally ditched the use of disposable plastic for their product packaging. Instead, they use recirculated and recycled paper. All of their products are also shipped in a cardboard box with a paper 'bubble wrap' and paper tapes used for sealing.
They also sell mini shampoo bars, cleanser soap bars, pet bars, and cute samplers for those who would want to try out their products. Not only are they cute, but these bars are also safe for color-treated hair, free of silicone, and are pH balanced.
Ethique also put to heart their dedication to save water. Each Ethique shampoo bar is  equivalent to three 350ml bottles of liquid shampoo. Their conditioner bar is comparable to five 350ml bottles. This means that when you switch to these types of beauty bars, you are not only saving the landfills and oceans from plastic bottles, you are also taking part in responsible water consumption.
Being aware of the problem of waste in the beauty industry is a good first step towards helping the industry move towards sustainability. The next step requires commitment and total lifestyle adjustments. Changing our habits is difficult, but if we acknowledge that we only have one earth to live on and limited sources to use, reducing our waste and going for a more sustainable option wouldn't be as difficult as it sounds.