Best Summer Vacations to Travel in Europe During Covid19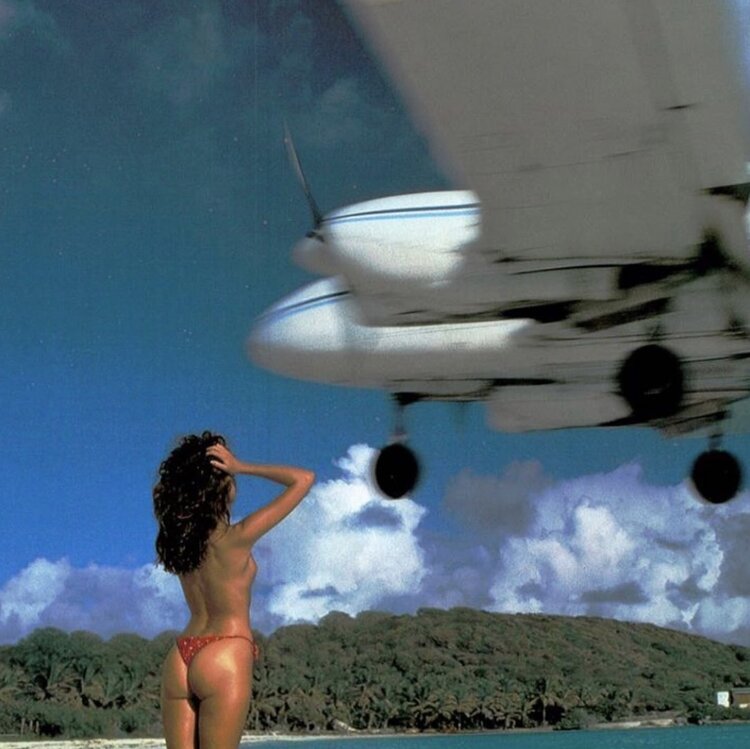 Europe boasts snow-capped mountains, sunny beaches, and cities filled with culture—what is there not to love? If you are an avid traveler like me, you may be missing those long plane rides to exotic places. You may be wondering when we can start traveling again and when we do, what that will look like. It's no surprise that summer vacation amid coronavirus will look a little different. Hotels may be running differently, restaurants are only just reopening, and cultural sites and nightlife will not be the same. One thing is for sure, though: Europe will remain just as beautiful. So, if you are wondering what the top ten summer vacation spots are during COVID19, and you have your sights set on the stunning European continent, then we have you covered.
First of all, let me start by saying that rules and restrictions are changing every day so before booking anything, make sure you check the government website and travel guide of whichever country you are visiting. There is government advice, travel safety tips and restrictions for safe traveling during coronavirus for every country.
Hotels
The hotel experience for travelers visiting Europe for summer vacation amid coronavirus is set to be different to what any of us have previously experienced. With lockdowns starting to ease and summer traveling restarting, many hotels are once again reopening for those of us lucky enough to be taking European summer vacation. These hotels are reopening in a changed world of summer travel and COVID19.
WHO has recommended that the best prevention for the spread of coronavirus is social distancing and proper cleaning. Hotels are changing their practices to ensure safe traveling during coronavirus. WHO has included in their travel safety tips decreasing direct contact between staff and customers and limiting the amount of people in any one area.


Contactless Payment
If you are a lover of cold, hard, cash then it is bad news for you. Plastic is now king. Most places are implementing online or contactless payment only. This rule doesn't only apply for hotels. either, but extends to most transport as well, so one of my best travel tips for summer traveling during coronavirus is to make sure you keep track of your credit card.
Mobile Check-Ins and Ordering
Again, to try and limit interactions between staff and customers, the majority of hotels are now using mobile check-ins and check- outs this summer season. Having done one of these check-ins myself, they aren't so bad. If anything they feel a little futuristic and most of the time the hotels make the check-in apps very self- explanatory.
Along this same line is the idea of a mobile concierge. Once again, most hotels are using an app for this, so another one of my best travel tips for summer traveling during coronavirus is to make sure you carry a spare phone charger because you will be needing your phone for more than Instagram selfies.
Hotel Bars and Parties
Perhaps one of the biggest changes that you may face when traveling to Europe this summer is at bars and parties. Social distancing guidelines mean hotel bars will have restricted numbers. It may take longer for you to get into hotel bars  or there may be specific times that you can go. Concerts, parties and other large events hosted by hotels are also likely to be cancelled to make sure everyone has a safe time traveling.
One of my handy solo travel tips is to check where your hotel is before booking, because there will be greater restrictions on using public transport and you don't want to be stuck away from your hotel at night.
Restaurants
The good news is cafes and restaurants are opening their doors across much of Europe, but not without new practices concerning social distancing. This means that those cute Paris cafes may now be open for business but they will be operating differently.
One of my best travel tips this summer is to book ahead for any restaurants you particularly want to visit, as it will be much harder to simply walk into places. In some spots there will be changes to how the actual restaurant may function as well. Waiters may be required to wear face masks and in some places menus could be digital so remembering your phone is even more important. Outdoor seating will also be encouraged, so one of my best travel tips is to bring a hat, but who doesn't like sitting out in the glorious Spanish sun eating paella and sipping sangria?
In some countries flaunting social distancing guidelines is a chargeable offense so it is best to stick to the rules and follow any travel safety tips local governments give.
Traveling and Coronavirus are thankfully starting to coexist. Visitors can enjoy eating out again and I know I love to try the local cuisine when on holiday. No one does macarons quite like Paris, no paella is as good as the one in Barcelona and there is nothing like eating a Margherita Pizza from a little bistro in Rome. With restrictions starting to ease, these experiences are becoming possible again. As always, when trying to experience all the culture a city has to offer, food is a great place to start.
Attractions and Cultural Sites
The main point to emphasize when talking about traveling this summer is limited capacity.
Much like with restaurants, social distancing rules will be in place as attractions open their doors. Quite simply, less people in the building means more space between them, and for many places facing COVID19 restriction, more space is better. This may mean longer wait times to enter attractions as well as restrictions on where you can move around once inside the building.
However, this summer season is not all doom and gloom. Think positively: limitations on numbers of people within buildings means less crowds. If you are looking for summer vacation ideas, you may now be able to enjoy seeing the Mona Lisa's smile without having to battle a thousand other tourists, or getting a photo at the Colosseum that doesn't include the rest of the tourist population in Rome. So, my next best travel tip is don't forget your camera.
An important safety tip for traveling is to invest in quality face masks. As I have experienced myself traveling in London, you can't board public transport or enter many buildings if you aren't wearing a mask. London is not alone in this. If your summer travel guide includes entering churches and cathedrals in Italy, you will need a mask.
There are some great places opening up to include in your travel itinerary.
If you want a cultural experience then Belgium may be a great choice, with museums, markets and zoos having just reopened. Belgium can have high crime rates in some areas at night so check with the hotel any areas you are planning to visit after dark, this is a top tip for solo travelers in particular.
To the delight of people hoping to visit Italy, the Leaning Tower of Pisa has just reopened so it may be one to include in your travel guide. Spain may be a top summer destination with many museums and cultural sites starting to reopen.
For beach lovers there is good news too, with Greece, Italy and Spain being some of the first countries to begin lifting restrictions, although they do have temperature checks and other precautions for international travelers.
Corfu is another great option and expected to open again on July 1st.
For the party lovers there are now a variety of summer vacation ideas with locations including Ibiza, St. Tropez and Mykonos set to start opening up again for the summer season. These great islands should all definitely be in your top ten summer vacation spots during COVID19.
Social Life and Festivals
Unfortunately, this summer is unlikely to include festivals.
I was planning to attend the Edinburgh Festival this year, but much to my disappointment, it was cancelled due to concerns over COVID19. As festivals are hotbeds of disease transmission, most festivals in Europe will follow the same track of the Edinburgh festival and will be cancelled or postponed.
In Germany festivals are banned until the end of August, and in the Netherlands festivals and large events are not expected to resume until September.
Group travel will also be unlikely due to restrictions on gatherings. In France, people can gather in groups of ten or less while in Denmark up to fifty people can gather. 
For lovers of nightlife, nightclubs are starting to open their doors again in many countries, but again with restrictions. If you are hitting up the clubs, be prepared for longer waits with tighter limits on occupancy. Many countries are reopening clubs throughout July and into August, with Italy's clubs expected to reopen on the 14th of July, so if you are after a great night scene then Italy may be a good one to include in your travel plan. If you're going out at night alone, make sure you know your way home and whether public transport is an option.
Top Ten Summer Vacation Spots During COVID19
So if you are craving a European adventure but you are still wondering where should I go for vacation this summer? These are my top ten summer vacation spots for traveling during COVID19.
• Corfu, Greece
• Rome, Italy
• Copenhagen, Denmark
• Madrid, Spain
• Ibiza, Spain 
• Mykonos, Spain
• Brussels, Belgium 
• Stockholm, Sweden 
• London, UK
• Pisa, Italy 
These top ten summer vacation spots during COVID19 will have you covered whether you are looking for a cultural trip, a party scene, a summer vacation filled with relaxation or a bit of all three. 
My ultimate location for summer vacation this year is Spain. Much of Spain is starting to re-open and is one of the first European countries to start welcoming tourists again for the summer season. Those long sunny Spanish days are sure to appeal to anyone looking for a summer getaway. For those looking for a cultural experience then you can't go past places like The Basilica De La Sagrada Familia or if you are looking for summer vacation ideas that are all about relaxation then those beautiful Mediterranean beaches will be right up your alley. A solo travel tip for those traveling alone to Europe this summer would be to keep an eye on your things as pickpocketing can be common, but in general Spain is a very safe country for solo travelers to visit. 
Overall, a vacation to Europe is always going to be an amazing experience and for this year, you can't go past Spain. 
With Coronavirus spread across the world, changing how we interact, how we work and how we live, it's no surprise that it will change the way we travel as well. For anyone planning to see the majesty of Europe's cultural sites, party it up on the beaches of Ibiza or spend an afternoon in a chic Parisian café, you will notice differences. However, the great thing is, things are slowly starting to resemble normalcy again, so if you are asking yourself where to go, then Europe is the answer.