The Worlds Mysterious Obsession With French Women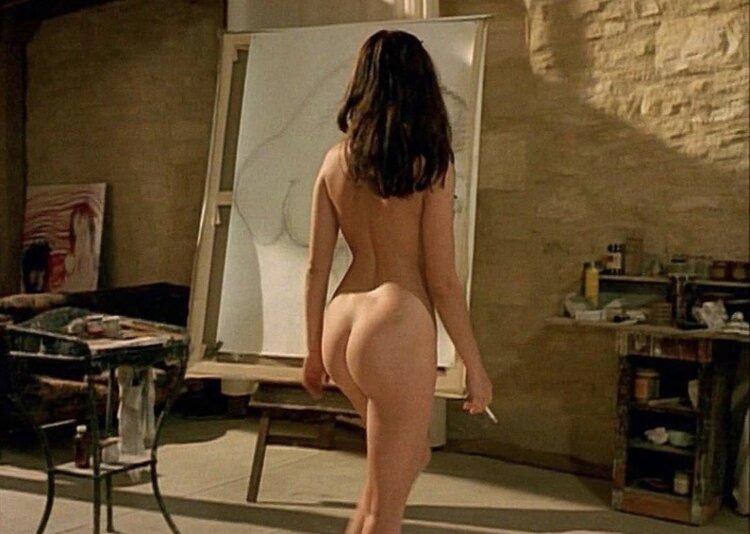 Have you ever been out to lunch or at a networking event when all of a sudden a mysterious woman wearing chic sunglasses and carrying a designer bag strolls in with all the confidence in the world? She is wearing the most basic outfit you could imagine, yet she has a certain je ne sais quois. You think to yourself maybe it's the red lipstick or the perfectly messy hair or the way she faintly smells of cigarettes. She turns every head and yet remains the most nonchalant person in the room. 
The French girl has been the envy of women worldwide for ages. Yet, with all the modern fashion innovations, why is it that French girls remain the peak of fashion goals? It is no secret that France is synonymous with art, history, culture, and of course fashion. Some of the most influential and prominent designers including Coco Chanel, Christian Dior, and Hubert de Givenchy hail from France. Over the years, Parisian style especially has become more varied and globally influenced. But what makes the effortless French girl lifestyle more desirable than ever is that it goes beyond fashion... Women all over the world want to know how to look like a French girl, how to achieve the French girl hairstyle and the French girl makeup, what kind of facials do French women get, what do French women think about relationships, what do French women think about sex, what is a French girl's guilty pleasure and so much more!
Although there are many interpretations of French women's fashion, the common theme is that it is practical yet chic and comfortable but never at the cost of elegance. If you want to know how to look like a French girl, a basic capsule wardrobe consisting of neutral tones is the foundation of French girl fashion. Some staples that are must-haves for the effortless look are a white shirt, tailored blazer, little black dress, jeans and white denim, and of course a sailor stripe shirt. Basics are great because they can be recycled over and over and they will work with any outfit. The French are all about investing in timeless, elegant pieces rather than overstuffing the wardrobe with the latest flash-in-the-pan trends. This is also a very sustainable way to shop because it limits the negative environmental effects of fast fashion.
There are also some great French brands that are committed to sustainable fashion. Les Sublimes, for example, uses natural and recycled fiber to create classic French staples like white blouses, trousers, and mini skirts. They create a limited number of pieces and often sell out fast. As well as Ekyog which has been a frontrunner in sustainable French fashion. Ekyog used recycled material with a low carbon footprint. Their designs are super elegant and feminine, perfect for the French girl style. To complete the chic look you will need one statement piece. A bold lip, or oversize sunglasses, a designer bag, or a statement scarf. French women limit the outfits to one attention grabbing piece, never more. Some pro tips in how to look like a French girl: never wear heels you can't walk in, stumbling is not sexy. The trick to pulling off masculine or loose fitting clothing is to always subtly define your waistline. Great pieces never go out of style, so look at your mom's closet for inspiration. Timeless pieces can always be recycled. Finally, and most importantly the key to pulling off the effortless French girl style is confidence. The French girl style is all about the girl, her passions, her dreams, her goals. So embrace all of who you are and wear your outfit with confidence.
French women notoriously never brush their hair. The French girl's hairstyle always looks a bit like she just rolled out of bed. Whether it's a short bob or long natural waves, the hair is styled to look purposefully imperfect. The French girl hairstyle serves as a balance to their immaculate wardrobe, so as to never look like you put too much effort into your look. A classic of the French girl hairstyle is the fringe bangs. They always look slightly messy and imperfectly cut but are used to frame the face. The key to a chic French girl hairstyle is to focus on having a great cut that allows for movement in the hair. French women are also less likely to dye their hair, with the exception of grey coverage. The French girl style is all about embracing natural beauty so it is unlikely for a French woman to go blond if she's a brunette for example.
French girl makeup is the epitome of 'the natural look'. French women have mastered the art of wearing makeup to make it look like they are not wearing makeup. For this reason, the French girl makeup routine is very simple. Instead, they focus more on nourishing their skin to make sure it looks it's best. This means cleansing, exfoliating, and eating clean. If you want to know how to look like a French girl, try applying makeup directly with your fingers. It gives the makeup a more blended, textured, and even imperfect look that is very redolent of French girl makeup. Finally, you can't forget about the red lipstick. It is an iconic Paris inspired look and a staple of the French girl style. Use a bold red lip as an accessory and don't overdo your eye makeup. To look like a French girl, ditch the eyeliner and focus the attention on the lips. And remember, the effortless French girl look is all about embracing your individual beauty. So don't stress the imperfections.
Skincare is incredibly important for both French women and men. Mothers usually pass down their skin wisdom to kids as young as 10 years old. So by the time they are in their early 20s, most French natives have a skincare routine they stick to. French women are religious about using cleansers. The basis of good skin is clean skin. And their routines tend to be very simple. American skincare has recycled a lot from the French, so the steps are very similar: cleanser, toner, serum, moisturizer. The main difference is the French stick to what they know, never chasing the latest trendy skincare. You won't find shelves overfilled with skincare products in a French girl's home. She values quality over quantity. If you want to know how to look like a French girl, invest in a few quality skin products and avoid the latest trends. Understand that good skin is a long term goal, so be patient and be wary of 'get-results-fast' products. 
A major part of French girl beauty is facials. In fact, there are entire salons dedicated to facials and skincare. The most famous of which may be the Chanel Spa at the Ritz in Paris. So what kind of facials do French women get? Specifically the most elite French women? Facials in France tend to last longer and at the Chanel Spa at the Ritz, you can spend quality me-time while tending to the body and the mind. Chanel Spa at the Ritz brings a holistic approach to skincare and tends to the entire body. For example, Le Massage de Chanel combines the best of Western and Eastern massage practices to tend to your face and body. Le Grand Soin is the signature treatment at the Chanel Spa at the Ritz, It is a three hour facial and massage, and each treatment is individualized to the client's skin. The Chanel Spa at the Ritz is the first of its kind and the most luxurious skincare spa in the world.
If you're wondering what kind of facials do French women get, it may depend on their individual skin, brands like Biologique Recherche build treatments specific to their dermo-cosmetic diagnosis. Biologique Recherche facials are a favorite among French women. The non-aggressive approach of Biologique Recherche allows the skin to nourish and heal. Facials are all about self-care. Facials should build better skin and relax your mind. Biologique Recherche goes beyond traditional facials and also treats the body and the scalp. And Biologique Recherche's products are now being used all over the world. A French girl's guilty pleasure is spending a few hours dedicated to their skin. In order to recreate skincare in the French girl style, commit to a regular facial and gommage scrub. Exfoliate gently, and pay special attention to the neck and décolletage, or lower neckline. These areas are important because they are quick to show signs of aging.
But even French girls aren't perfect when it comes to skincare. While some of the best sunscreens are made in France, many French natives lapse in using SPF products. And smoking is very prevalent in France. Smoking has been shown to have damaging effects on the skin. And while the French girl views aging with grace and doesn't obsess about it. Plastic surgery in France, although much less common than in the United States, definitely still happens. 
Yes, French girls eat plenty of fruit and vegetables to feed their skin. They also tend to stick to a whole food diet. However, a French girl's guilty pleasures are a part of the chic lifestyle. Nothing is off-limits to a French girl. The idea is to balance pleasure and moderation. A French girl's guilty pleasure may be alcohol, dessert, or dairy. But unlike many American diets that are focused on restricting and cutting out, the French are much more indulgent with their food. Also, the average French girl may go to the gym once or twice a week, but never on a regular basis. The French woman is focused on enjoying everything she does, so she is not interested in getting stuck in a routine. You may be wondering how do French girls keep their figure and how do I look like a French girl? Walking is just a part of life in France. You may take a stroll after lunch or be climbing stairs in the Paris Metro or walk to work every day. Many French natives enjoy hiking or biking and other physical activities on the weekends. This is a way to maintain their active lifestyle and enjoying it. As for food, a French girl may skip the breadbasket at lunch and enjoy a decadent dessert after dinner. Or she may limit her wine consumption to a glass on the weekend only, but enjoy a croissant with morning coffee during the weekdays. A French girl's guilty pleasure is not meant to be avoided but rather enjoyed with a bit of self-control.
What do French women think about relationships? Well, it is no surprise that the attitudes towards relationships and marriage differ between the United States and France. The job centered culture in the US leaves a little work-life balance. Also many move away from their families and support systems for their work. Add to that the lack of affordable health care and childcare options, and you can see why these conditions are not conducive to a sustainable marriage. In France, health care and paid time off are a given, and that eases some of the pressure a marriage can bear. 
When it comes to infidelity, there is a cliche that the French are very nonchalant about affairs. In reality, the French are not as blasé about infidelity as we may think. Instead, the French work hard to keep each other interested so that neither partner feels inclined to cheat in the first place. What do French women think about relationships? That you have to put in a lot of effort to keep the relationship interesting and new. You have to win each other over every single day.  Additionally, A French woman is not dependent on her husband to find fulfillment. Rather, her husband is a partner who is along for the journey of her own fulfillment. In fact, French women maintain a lot of independence within marriage.
What do French women think about sex? Like their relationships, French women like to keep their sex lives interesting. While some may see lingerie as a bit outdated. For a French woman, it is not only a tool for keeping sex intriguing but also a tool for self-confidence. A French woman may bring her partner to a lingerie store to pick something out. This way she knows exactly what her partner likes and feels confident in the bedroom. Interestingly, even when in a relationship French women will flirt with other men, even in front of her partner. In their opinion, seeing that others desire your partner only strengthens the relationship and improves one's sex life. Paris is the most romantic city in the world, and French women have developed unique techniques to keep the romance and the sex thriving.
The effortless French girl beauty radiates from the inside. The reason why the world is fascinated with the idyllic French girl is her ability to look undeniably chic and elegant while not seeming like she put too much thought or effort into her look. In reality, French-girl makeup, hair, and style are quite basic. It is simple steps that allow you to embrace your individuality and natural beauty. A French woman's attitude is all about confidence. She doesn't do what she doesn't enjoy and indulges in her guilty pleasures. And while the effortless French girl look is very attainable for anyone, the French girl's attitude may be harder to replicate.