Essential Skincare For Your Body in 5 Easy Steps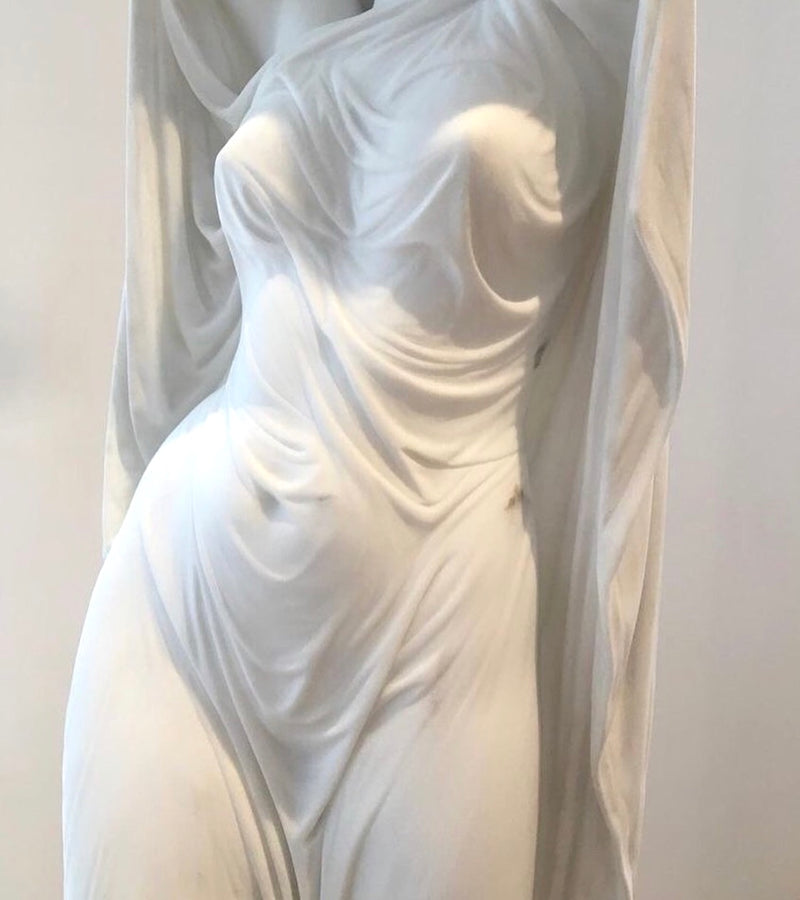 #SkinGoals
#skingoals is all about healthy skin. Skin that's soft and smooth to the touch, skin that's glowing from the inside out. Both can only come from quality skincare for the body and the face. Don't forget that skin includes a healthy diet and good sleeping habits.
We desire beautiful, healthy skin not merely because of aesthetic reasons but because it's an expression of ourselves.
BodyCare As Self-Care
The largest organ of our body also reflects the state of our health. Tired, dull, and pale skin is a sign of a tired and over-fatigued body.  
That's why skincare is really personal. Taking care of our well-being is one of the ways we build up the resilience, fortitude, and grace needed every day. That's why even a simple moisturizer brings relief physically and mentally as we give our hands much-needed moisture to balance out the dryness from the hand sanitizer we've been using all day. 
It lightens up the mood with some tender loving care. Think about the moisturizer whose texture you most enjoyed, the body washes that gave you the gentlest cleanse, and even the retinol lotion that left your skin at its softest and smoothest to date.
For this article, we'll focus on skincare for the body because taking care of the skin below our necks is just as important as the skin on our face. We'll show you how to create the best skincare routine for your body.
5 Easy Steps For Body Skincare
Here are five easy steps you can begin with. Try this out and use your experience as a springboard to create the best skincare for the body.
Step 1: Dry Brushing
Dry brushing is the act of using a brush lined with firm natural bristles to gently massage your skin. The bristles must be firm but soft enough that it won't hurt your skin. 
This beauty technique has been around for centuries and is still being practiced today because of its benefits both for the skin and the body. The best part is that you only need one simple thing, and you guessed it! -- a good dry brush.
Goop Beauty's Ultimate Dry Brush will be a good one to start with as it's professional-grade and made from natural sisal fibers. Sisal is a plant whose fibers are soft enough for the skin and firm enough to help exfoliate. Use a dry brush before taking a shower to lightly exfoliate your skin and prepare it for the moisture it will receive from the body wash.
The Benefits of Dry Brushing
Dry brushing is both skincare and body-care. How? 
Dry brushing gently exfoliates dead skin cells. Exfoliation sloughs off those dull cells and encourages cellular renewal, giving your skin a brighter complexion.

Dry brushing primes your skin to receive the products you will apply after.

Blood circulation is improved through the upward sweeping motion as you dry brush.

It helps you relax as the gentle sweeping motions massage your skin.

Consistent dry brushing can help temporarily reduce the appearance of cellulite. 
Dry brushing helps your body's lymphatic drainage. The lymphatic system functions as the body's toxin and waste removal system, draining them from body tissues. Dry brushing stimulates this system because of its massaging motions. So in dry brushing, your skin is gently polished and your body is aided in draining toxins too, improving your health from the inside out.
How To Dry Brush
Here's how you can go about dry brushing:
Dry brushing is best done before taking a shower. Make sure your skin is dry as well.

Choose a brush that fits your hand and has bristles that are soft enough to keep the skin safe but firm enough to massage. You can also choose a brush with a long handle to reach areas like your back.

Begin brushing from your ankle towards your heart, using long circular strokes as this aids in blood circulation. Stroke with a gentle but firm pressure.

You can dry brush every day or at least 3 times before you shower. 
Take note to avoid areas that have allergies or wounds so as not to aggravate the condition. Lessen the number of times you dry brush if your skin leans towards the sensitive type. 
Lastly, keep your dry brush clean by washing it every two weeks to clear its bristles from the dead skin that's built-up. Cleanliness also contributes to good health, so make sure to include cleanliness in skincare for the body.
Step 2: Exfoliate With A Scrub
After dry brushing, you can now step into your shower and begin exfoliating with a scrub. Exfoliating is one of the ways skin is renewed and pores are unclogged. You can use a body polish and a body scrub with gentle abrasives to do this. Include exfoliation in your skincare routine for glowing skin.
Your skin naturally sheds dead skin cells every 30 days. But sometimes, there are still some left on the skin because not all were shed completely. This is the reason why we get clogged pores and patches of dry skin. Exfoliation bids dull dry skin goodbye as it sloughs off dead cells and frees up healthy new skin cells to glow up and take charge.
Additionally, exfoliation prepares your skin to receive the moisture coming from your favorite body wash and moisturizer as your pores are unclogged. This helps your skin absorb the products' ingredients, leading to healthy glowing skin from within.
The Difference Between A Body Polish & Body Scrub
You might wonder what the difference is between a body polish and a body scrub. These basic body care products both exfoliate the skin. A body polish primarily works to moisturize the skin with exfoliation alongside it. On the other hand, a body scrub primarily works to cleanse and exfoliate the skin. 
You'll notice a difference in their ingredient list as well. 
Body polish ingredients like the ones found in Herbivore's Coco Rose Body Polish focus on moisturizing ingredients such as shea butter and oils along with a soothing scent. Sugar is on the list too which gives the body polish its exfoliating benefits. Body polishes are popularly used in spas as a pre-mud treatment. This is because the spas use it with the intent to relax the body, moisturize the skin, and prime it to absorb the other products that will be applied later on.
Body scrubs focus on ingredients that exfoliate like sugar, salt, or pumice and ones that cleanse such as bamboo charcoal and gentle levels of salicylic acid. These effective clean ingredients are found in Nécessaire's The Body Exfoliator, a bestselling and multi-awarded body scrub beauty editors and experts are raving about.
Both are beneficial products to include in skincare for the body as they serve different purposes. These hit your skin goals of soft, smooth, clean, and glowing skin all at the same time. 
Step 3: Cleanse Using A Body Wash With Clean Ingredients
Are you feeling more relaxed now? Dry brushing and exfoliating really do some wonders. You were massaged, polished, and gently scrubbed. Who knew skincare for the body could be this soothing? 
Turn on the shower and see how dry brushing and exfoliation reveal soft smooth skin as the water gently washes the products from your skin. Cleanse well and remove any product residue using a body wash with clean ingredients. 
The Talk About Clean Beauty
In the past few months, YouTube skinfluencer Hyram Yarbro gained influence over Gen Z on his channel for his honest reviews and skincare knowledge. One of his talking points in most of his videos is about the pros or cons of the items on a product's ingredient list. 
On Hyram's vlog about clean beauty, the Gen Z and skincare influencer advocated the mindfulness that clean beauty encourages. He explained checking the ingredient list to see if they're ones that benefit your skin rather than harm or irritate it. 
He also talked about how environmental sustainability in product packaging and ethical sourcing of the ingredients must be included in a beauty product's manufacturing. 
Clean Beauty For Your Skin
What is clean beauty? While there is no definitive and official guideline yet, there is a general guideline most brands in the beauty industry accept: Which is for products to be made of ingredients and packaging that are safe for humans and the environment. 
Meaning, when you lather products on your face, your skin doesn't get irritated, sensitive, dried out, clogged, etc. And when they are washed off and go down the drain, these ingredients shouldn't cause damage to the earth receiving it. Avoiding toxicity in the earth's ecosystems.
The ingredients most clean beauty brands exclude from their list are parabens, phthalates, and ethanolamines among many.
Big names in the industry like Goop and Nécessaire practice clean beauty and have made products with that in mind. These companies think of everyone involved, from the consumers to the communities from whom they source the components of their packaging and ingredients. They make sure it's always a win-win situation for our skin, the workers, and the environment. 
How to Shop For Your Skin
As you choose a body wash for your skin type, your next question might be "What basic body care products are actually clean and good for me?"
Body washes that are made with clean ingredients are Goop Beauty's G. Tox Glacial Marine Clay Body Cleanser and Nécessaire's The Body Wash. 
Goop Beauty's cleanser is a body wash that deeply cleanses and moisturizes your skin with its safe and effective ingredients. Star ingredients such as glacial marine clay, cold-pressed moringa oil, and safflower oil work together to detox and purify your skin while moisturizing it at the same time, making this body wash a stand-out among all the others.
It also has a rich foam that lathers luxuriously as you use it, bringing your body wash experience to another level. You're sure to step out of the shower with beautiful skin that's glowing and clean.
Nécessaire's The Body Wash gently purifies your skin with its plant-derived surfactants as you lather on their gel-oil cleanser. Made with meadowfoam, marula, and cacay which are oils that moisturize your skin, you step out of the shower fresh, clean, and silky. 
What's also great about The Body Wash from Nécessaire is that it comes in a fragrance-free version. This caters to those who'd love to use a clean body wash but are also mindful of the sensitivity that fragrance can bring to the skin. 
Nécessaire's The Body Wash has been given multiple awards from big beauty publications such as Allure and Glamour, who both gave the product their best body wash awards for 2019 because it is clean, effective, and fragrance-free. A fragrance-free body wash is good for your skin because it has no sensitizing ingredients that may cause negative skin reactions, exactly what you want to avoid. 
Skincare for the body now goes the extra mile in ingredients and packaging, mindful of the environment and most especially of our skin.
Step 4: Use Retinol For The Body
You may be familiar with retinol for the face, but did you know retinol also benefits the skin of the whole body too? 
Retinol can manage the signs of sagging, wrinkling, and fine lines on your arms, stomach, legs, and even your butt. Also, body retinol can fight your non-facial acne as well as even out the hyper-pigmentation on your legs and arms. Wow, talk about retinol being a fighter! A fighter and advocate of your skin's beauty.
The Benefits of Retinol
According to the American Academy of Dermatology (AAD), retinol can increase the skin's collagen, the substance that gives our skin its plumpness and firmness. Its increase helps reduce the appearance of fine lines and wrinkles as it plumps up the skin together with elastin.
Retinol is a representation of retinoid which you can safely use.
Retinol for the body is usually in the form of dry body oil, which diminishes the appearance of wrinkles while moisturizing your skin at the same time. This firms up your skin and makes it glow with health.
The Chemistry Brand's Retin-Oil does the job and even more. But wait, did you know this brand belongs to Deciem, the creator of The Ordinary and NIOD? Yes, it is! The company that brought you The Ordinary and NIOD has another good beauty brand under its umbrella that might just be your next best friend. 
This dry body oil from Deciem's The Chemistry Brand brings together a powerhouse of ingredients like retinoid complex, vitamins E & C, oils from the Amazon, and red sea algae from the deep sea. 
These all work together to fight the signs of aging and improve the look of cellulite, scars, and stretch marks. They moisturize your skin too, making a product like retinol for the body a great addition to your body care routine.
Step 5: Moisturize & Add Oil 
Finally, the cherry on top of your skincare routine -- moisturizer! Just the thought of using a nourishing body moisturizer like Nécessaire's The Body Lotion to further add to the smoothness and glow of your skin is satisfying. This is one of the ways to pursue body care, making sure our bodies are given what they need so we can be the best version of ourselves.
Why Moisturizers Are Important For Body Skincare
More than the aesthetic mileage we get from moisturizing, it's also vital for our skin's health, hydrating the cells and helping it repair itself as it sheds. Shedding is a natural cycle our skin goes through where old skin cells fall off the body while new skin cells rise to the surface instead. One way we can help our skin as it does so is through moisturizing.
Using a moisturizer is one of the best body care for dry skin. But even if you don't have dry skin, moisturizing is still necessary to keep it healthy. What's great about the available moisturizers on the market is they now offer non-greasy, fast absorbing consistencies just like The Body Lotion from Nécessaire. Not only does it have a great consistency, but it also has great ingredients like Vitamin E, B, and C to give your skin the nourishment it needs. Say hello to soft supple healthy skin!
Nécessaire also gives 1% of its revenue to environmental causes for every purchase of any of their products Through their membership and partnership with 1% For The Planet, Nécessaire supports environmental sustainability and looks forward to advancing sustainability efforts. Nécessaire walks the talk and lives up to their philosophy of #careforyourbody and #careforyourplanet.
Skincare For The Body Through Body Oil
Lastly, don't be shy to give your skin an extra boost of moisture by using body care oils. Some great body care oils are Everyday Oil, Osea's Undaria Algae Oil, and Herbivore Botanicals' Jasmine Body Oil. 
Everyday Oil's Mainstay Blend embodies balance and hydration. Bringing together plant oils that are cold-pressed and essential oils that are distilled through steam, Everyday Oil restores your skin's balance through moisture. 
Their unique ingredient list includes plant oils such as Argan oil and Jojoba oil, while their essential oils include Palo Santo and lavender. Everyday Oil blends these all together to uplift and moisturize the skin.
Osea's Undaria Algae Oil is USDA Certified Organic and works to revitalize and nourish the skin through its key ingredients of undaria seaweed, acai berry, babassu seed, passionfruit, and sesame seed. It also helps reduce the look of fine lines and surface redness. Osea's Undaria Algae Oil delivers all these benefits without you ever feeling greasy.
Herbivore Botanicals' Jasmine Body Oil gives your skin the hydration it needs with a finish that's simply glowing. The natural oils that make up this dream in a bottle are Jasmine Sambac Oil, Camellia Seed Oil, and Grapeseed Oil. 
These key ingredients work together in the following ways: Jasmine Sambac Oil helps increase your skin's elasticity and moisture. Camellia Seed Oil works to give you luminous skin through omega-3 and 6. Grapeseed Oil functions to hydrate and soften your skin through its rich amounts of vitamins C, D, and E. It's also perfect for those with sensitive skin.
Skincare For The Body In Summary
So there you go! Five detailed steps for your body's skincare. Think of this article as your complete body care guide as you dry brush, exfoliate, cleanse with a body wash, and plump up the skin with body retinol. Don't forget to moisturize and use body care oils if needed. 
From steps 1 to 5, you'll get to take care of yourself from head to toe. Your #skingoals will become reality in no time as body care becomes a daily part of your life through skincare.