Choosing The Best SPF For You In 2020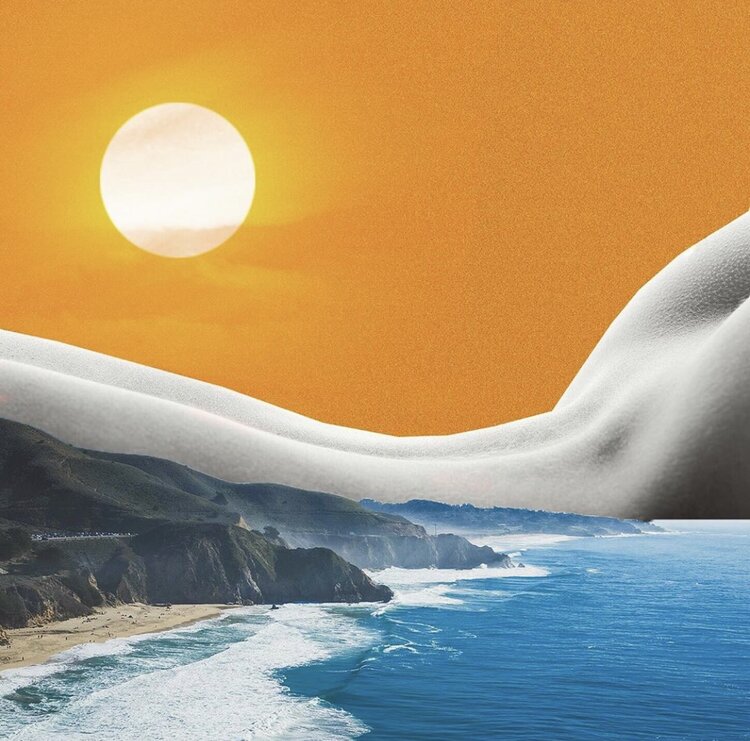 As the summer heats up, you might be wondering what is the best SPF of 2020? It's a very good question. The importance of sunscreen is no longer a hidden truth. For years now study after study reveals the damaging effects of the sun's ultraviolet rays. We hear this every summer. Yet, only about 15% of men and 30% of women in the United States wear sunscreen on a regular basis. Odds are even if you do wear sunscreen, you should be wearing it more often. Doctors recommend that wearing SPF every day you go outside, even on cloudy or cold days. Sunburns are annoying and painful, but the most dangerous thing about UVB and UVA rays is they can cause cancer. Skin cancer is the most common type of cancer in the United States, with over 5 million people being treated every year! However, most skin cancers can be prevented by avoiding long exposure to the sun's UV rays and indoor tanning beds.  Not to mention, extended exposure to the sun also causes permanent skin damage, suppresses the immune system, and accelerates aging. So we know that SPF is vital for skin protection. And since we're supposed to wear it every day, you want the healthiest SPF for your skin. But how much do you actually know about SPF? 
Types of SPF Products
In essence, there are two types of SPF products: chemical SPF and mineral SPF. Chemical SPF works by absorbing UVB and UVA rays. The most common active ingredients in chemical SPF include oxybenzone, avobenzone, octisalate, octocrylene, homosalate, and octinoxate. Long term effects of chemical SPF on health as well as the environment have not been studied extensively. But there are some things you should keep in mind when using chemical SPF. In some people it has caused allergic skin reactions, thus if you have more sensitive skin then chemical SPF may not be the best SPF for your skin. Additionally, the Endocrine disruptors in chemical SPF can be dangerous because they mimic hormones and can interfere with the reproductive system as well as your metabolism. Moreover, some of the active chemical ingredients have been linked to coral bleaching and have been shown to be harmful to marine life. For this reason, Hawaii became the first US state to ban the sale of sunscreen containing oxybenzone, and octinoxate. Octinoxate is also banned in Key West, Florida. 
Chemical SPF is still an effective way to protect your skin and it can have great advantages. For example, The Beet Shield by Krave Beauty is a great lightweight formula sunscreen perfect for many skin types. It has no fragrance and doesn't leave a white cast. The innovative SPF is powered by ingredients like Diethylamino Hydroxybenzoyl Hexyl Benzoate and Bis-Ethylhexyloxyphenol Methoxyphenyl Triazine for incredibly high and photostable UVA protection. These are groundbreaking chemical SPF agents that are not available in Europe or the United States, due to FDA regulations. What makes it one of the best SPF of 2020 is that it goes above and beyond your typical sunscreen. You will love wearing this SPF because it feels like wearing a moisturizer! And you can also use it as a makeup primer.
Mineral SPF works by reflecting the UVB and UVA rays. The active ingredients in mineral SPF are zinc oxide and/or titanium dioxide. Some mineral SPF products contain nanoparticles. These are a tiny fraction of the width of a hair, and they are used to make the sunscreen sheerer and less chalky. Nanoparticles also reflect UV rays but they can be absorbed into the skin. The long term health effects of the nanoparticles have not been adequately studied. If you are worried that mineral sunscreen containing nanoparticles may not be the healthiest SPF for your skin then opt for a sunscreen that is nanoparticle-free. Also if mineral SPF is what you are looking for, be aware that sunscreen advertised as "mineral-based" can be mixed with chemical SPF. Instead, look for "mineral only" SPF products.
A super safe and clean SPF option that checks all the boxes is the Biossance Squalane + Zinc Sheer Mineral Sunscreen. It is a cruelty-free, vegan, and non-toxic formula that delivers SPF 30 with absolutely no white cast. This clean SPF is also free of nanoparticles. Your skin will love the cooling effect and moisturizing action. Not only is this the best SPF for your skin, but it is also reef safe. Biossance even makes a sustainability promise that is visible from the quality of the product, to the packaging, to the production. It is truly one of the best SPF of 2020.
So now that we understand the basics of SPF, there are still a lot of things to consider before making your purchase. Firstly, do you choose 15, 30, 50, or 100 SPF? The Sun Protection Factor indicates how long the UVB and UVA protection will last. However, higher isn't always better. Many experts agree that higher numbers are not much more effective than SPF 30. It is much more important to reapply every 2 hours that you spend outdoors, rather than applying an SPF with a higher number. Another consideration is if the SPF product is broad-spectrum or not. Broad spectrum SPF means that it protects from both types of UV rays, UVB and UVA. UVA rays penetrate the skin much deeper than UVB and therefore can be much more dangerous. The healthiest SPF for your skin values broad-spectrum protection over a higher number. Lastly, if you are going to be active while wearing SPF look for water-resistant formulas. Not all sunscreen is water-resistant and it can easily wash off if you are swimming or sweating. It is also recommended to reapply sunscreen after each time you swim or sweat.
It is evident that SPF is extremely important for your skin's health and look. However, if you have tattoos, UVB and UVA rays can also be very damaging to your ink. New tattoos should not be exposed to direct sunlight at all. But once it is healed, tattoo artists recommend wearing sunscreen every time you go outside to preserve the colors and vibrance of your ink. It is not necessary to buy special sunscreen for tattoos, as the active ingredients will be the same as your regular sunscreen but will usually be more expensive. Instead, check out some of the best SPF for your skin, inked or not.
For your body, the Organic Pharmacy Cellular Protection Sun Cream with SPF 30  is a great broad-spectrum choice. It has great nourishing ingredients to treat your skin while protecting it from the sun. Or try the Naturopathica Daily UV Defense Cream with SPF 50. The soft and matte texture makes it one of the best SPF for your skin. This clean SPF is non-toxic and reef safe. For your face, a brilliant option is the Vive Sana Daily Protezione SPF 30. With deeply hydrating argan oil, antioxidant raspberry seed, and green tea, it is one of the healthiest SPF for your skin. This sunscreen is also great for minimizing any blemishes or imperfections you want to hide. The KYPRIS Pot of Shade Heliotropic is a perfect broad-spectrum choice for sensitive or reactive skin. It does not use essential oils, so it won't irritate sensitive skin. Instead, it leaves your skin feeling soothed and luxurious, making it one of the best SPF for your skin.
If you have little ones around, Babo Botanicals Baby Skin Mineral Sunscreen with SPF 50 is perfect for kids. This formula is hypoallergenic, vegan, and gluten-free. Best of all it is easy to rub in, even on an impatient toddler. Another great clean SPF option for kids is All Good Kid's Sunscreen Lotion with SPF 30. The coconut oil formula makes it easy to apply. And it will keep your kids safe with a broad spectrum formula.
What about all the craze around Korean SPF? Much like K-beauty, Korean SPF has also become the talk of the town. Well, there are actually differences in sunscreen made in the United States versus sunscreen made abroad. The main reason for this is that in Eastern cultures pale skin is valued highly. Therefore, in countries like South Korea, a lot of time and money has been invested in clean SPF products. Whereas in the United States tan skin is widely regarded and tanning has become an activity of leisure, luxury, and identity. Even with the health risks associated with prolonged sun exposure, US culture does not put a large emphasis on sun protection. This is evident in the production and innovation of SPF products in the United States. Even with the Sunscreen Innovation Act of 2014, which was passed in order to expedite the FDA approval process of new active ingredients in SPF products, innovation and testing are costly and time-consuming. There is little incentive for US-based companies to innovate new formulas when ingredients like zinc oxide and titanium dioxide are already deemed 'generally safe and effective' by the FDA. Because of these cultural and economic factors, Korean SPF has spiked to the top as the best SPF of 2020. Another difference that is notable exists between US sunscreen and sunscreen made for European markets. Europe's standard for UVA filtering is much higher than in the United States. UVA rays do not cause the skin to burn but instead cause the skin to age faster and can contribute to melanomas. In a study done on 20 common US SPF products, only 11 of them passed the European standards for UVA filtration.
The difference in the global markets has started a trend of US consumers looking to purchase SPF products from abroad. If you agree that the best SPF of 2020 should also be the healthiest SPF for your skin then you should look into Korean sunscreens. Like K-beauty, Korean sunscreen has been a frontrunner in skincare and a customer favorite is the Missha, Soft Finish Sun Milk, SPF 50+ PA+++. This sunscreen is water and sweat resistant and best of all, it is a non-greasy formula that makes your skin look amazing. Another must-try Korean SPF product is Earth's Recipes - Waterful Sun Gel SPF50+ PA+++. This sunscreen comes in the form of a hydrating gel, rather than the ordinary lotion. If you hate the feel of typical sunscreen, this is a perfect option for you. It feels more like a serum and smells of cool melon and ginger. This is definitely a unique product, that you would be hard-pressed to find manufactured in the United States. With superior sun protection and better application, no wonder consumers are catching on.
If you are interested in buying SPF products from abroad, keep in mind that these products have not been tested by the FDA. So do your research and make sure they are safe for your skin and effective for UV protection. And beware of imitators and counterfeit products that are posing as the real thing.
 Conclusion
Sunscreen is all about making the best choice for you. There is no use in purchasing the most expensive or the most sought after product if you don't love it. When you do find the SPF product that you love, you will be more likely to wear it more often. Store your SPF products in a cool place, as heat can weaken the effectiveness of the SPF. And if you spend long periods of time outdoors, remember to reapply every two hours or after swimming or sweating. Long-lasting skin health starts and ends with SPF. So take the extra few minutes to put it on before you head out the door. Trust me your skin will thank you!